I'm not alone anymore… but I've had more than one Thanksgiving where I've been alone and just felt completely down in the dumps about it. I've also had Thanksgivings where I chose to work all day, volunteered for the double shift, just so that I wouldn't have to face Thanksgiving alone.
It's not like that for me anymore and I'm very thankful for that. However, I know there are still plenty of people out there who are alone today… or are just feeling crummy for assorted reasons. Thanks to this crappy Covid thing, it's bound to be worse for more people this year.
So, here are some things that will hopefully help. Humor is especially powerful!
---
Advice
Alone for Thanksgiving, Alone for Christmas on PsychCentral
How to Cope When You Are Alone on Thanksgiving on VeryWellMind
12 Things to Do If You're Celebrating Thanksgiving Solo on TheEverygirl
Alone on Thanksgiving on Pinterest
---
Humor
How To Spend Thanksgiving ALONE on funnyordie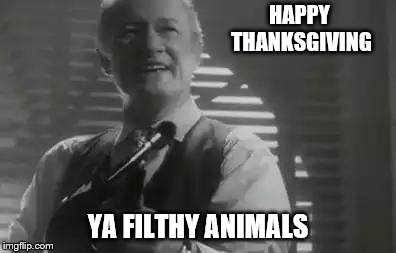 ---